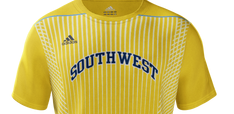 Nearly 100,000 Americans are members of USA Track and Field (USATF). USATF member organizations include the U.S. Olympic Committee, NCAA, NAIA, Road Runners Club of America,Running USA and the National Federation of State High School Associations. There are fifty-seven USATF Associations assigned to oversee the sport and its 2,500 clubs.

Southwest Sprinters Track Club ("SW Sprinters") is one of the 2500 USA Track and Field clubs. Southwest Sprinters TC (originally named Team Dallas Relays) was founded August 8, 2004 by a small group of individuals whose mission was to promote interest in health and fitness through the sport of track and field. The name Southwest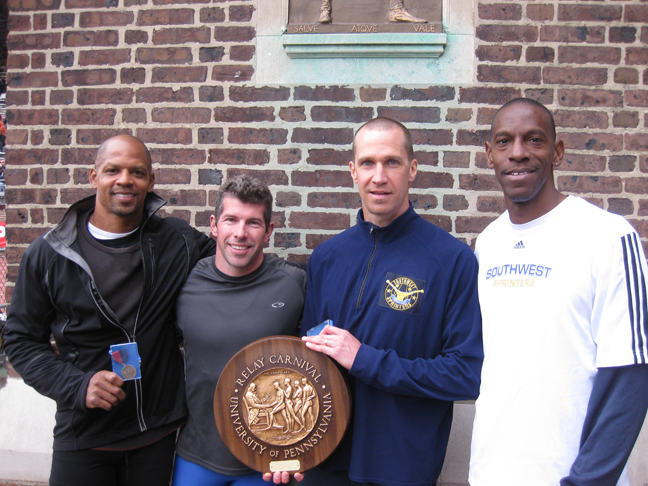 Sprinters TC was adopted on August 7th of 2005. During the 2005 National Championships in Honolulu, Hawaii, SW Sprinters won its first Master's National Championship title in the 4x100 meter relay. This title would serve as a foundation of what was to come. SW Sprinters proceeded to set a number of American and world records and capture numerous prestigious relay titles. Undoubtedly, SW Sprinters has become a recognized name in Masters Track and Field.

SW Sprinters members are committed to the sport,
strive daily to improve, embrace competition and lend support to each other. In 2013, members of the team decided to utilize its talents and resources to support the young athletes striving for excellence by embarking on a journey of community service. SW Sprinters serve as examples and support young athletes striving for greatness. The club currently offers educational scholarship and travel grants to youth in need of support in making their track and field dreams come through.

Southwest Sprinters Track Club is currently a non-profit entity making efforts to become a 501(3) C organization enabling us to make a greater impact nationwide.

Our mission is as much a part of our future as it is our history. Therefore, it will be received and perceived as our legacy…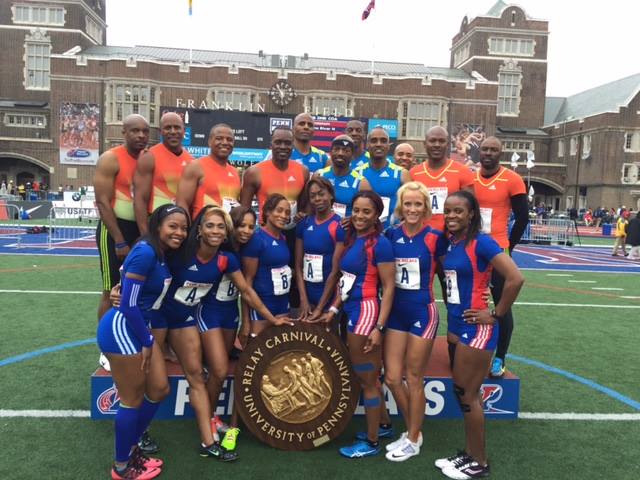 "We will promote interest in health and fitness through the sport of track and field. We believe dedication to the sport leads to making healthier everyday choices in diet and exercise. Decisions easily conveyed by example to our friends, family and communities through a commitment to track and field."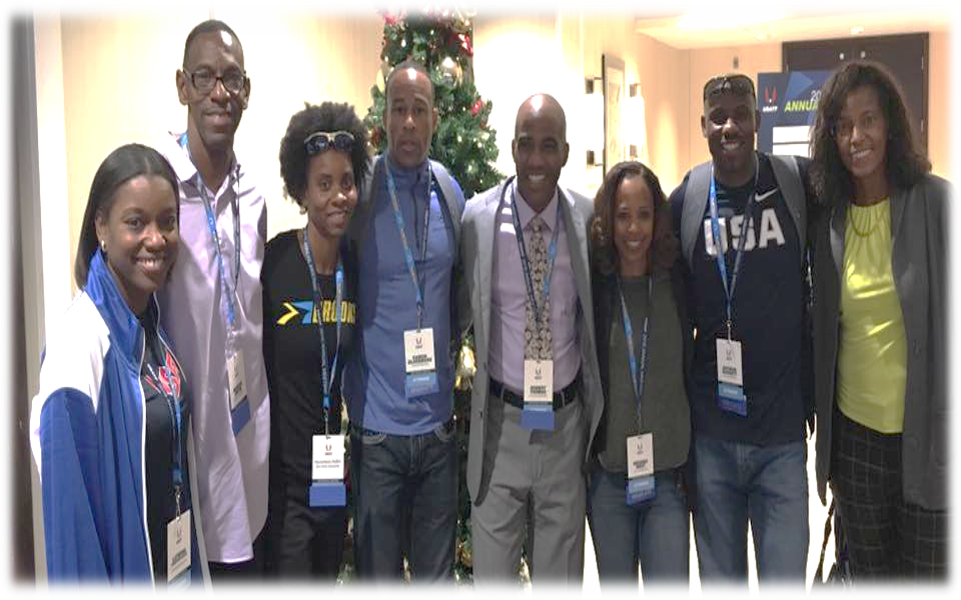 Southwest Sprinters Track Club
4706 Pine Circle
Bellaire, TX 77401
(713)599-3025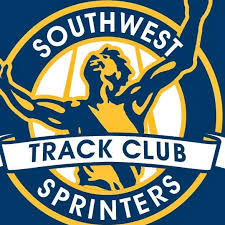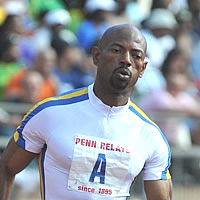 David Jones - President
David served as a founding member of
Southwest Sprinters Track Club
("SWS") in 2000. Since then, he has been diligent in working to grow the membership from a small group of local members to over 70 members nationally. SWS ascended to national prominence under the leadership of David. In 2010, a leadership team was added to grow the membership, provide member services, and advance SWS' community outreach efforts.
David is an accomplished 200m and 400m sprinter holding several masters
national individual titles
and r
elay world records
.
Lyndell Pitman - Vice President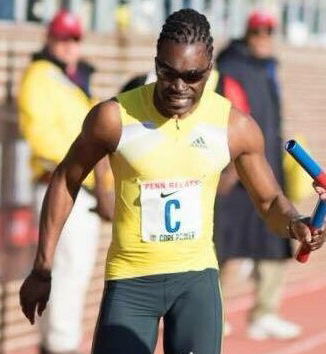 Lyndell, the newly appointed Vice President, is a natural leader. His efforts to serve and support the team's growth and development began the moment he joined Southwest Sprinters TC. As a standing member of the leadership for the past four years, Lyndell is always willing to provide support whenever and wherever there is a need. In his new position, Lyndell has been charged with providing a second layer of transitional leadership as the club revamps and expands.
Lyndell is an accomplished runner, after winning his first
Penn Relays 100m dash
in 2011. Lyndell graduated to the quarter mile. Lyndell has made is presence known in the Masters Track world. He's one of the members of the
US M35 4x100 relay world title holders
.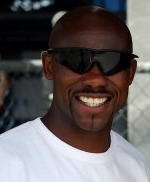 Antwon Dussett - Director of Membership
Antwon the "Duce" Dussett is the newly appointed Director of Membership. Antwon served as webmaster for the club. Seeing the need to develop a long term strategy for recruitment and retention of members, Antwon is working closely with the club leadership to provide a solution to better manage the team membership.

Antwon's heart and humility can only be matched by his talent on the track. A highly decorated 200/400 meter world champion, Antwon is well known for his ability to make the 400 meters look like a DASH. Amongst his numerous accomplishments, Antwon was selected as the Age Group Athlete of the Year by the USA Track & Field Association.
Robert Thomas - Relays Coordinator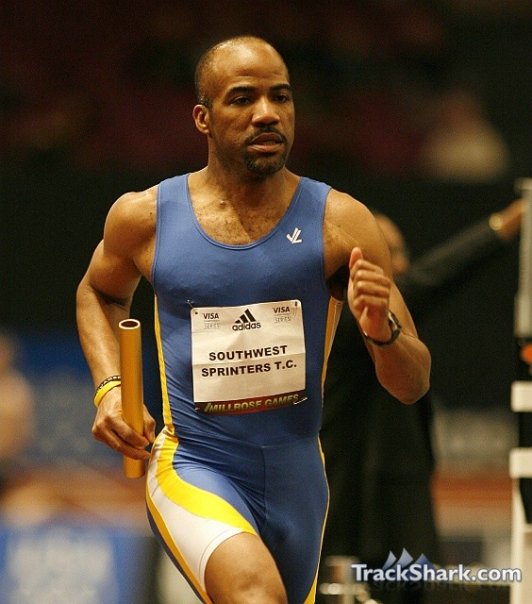 Robert is one of the long standing members of SWS. In addition to his talent on the track Robert has offered his expertise to the club by providing direction and assembling some record-breaking relay teams. Robert's passion for the sport and commitment to the club has helped SWS become recognized throughout the country for its talent and appearance on the competitive oval. Robert owns his responsibility to keep the club uniformed and organized at every team competition, often sacrificing his own finances to do so.
Robert commitment to track and field extends outside of his beloved club, as he is a noted member of the
executive team
for
USATF Master's Track and Field Association
.
Like many other SWS members, Robert's accomplishments are too vast. In short, Robert is a 200m and 400 meter specialist with numerous national and world championship titles.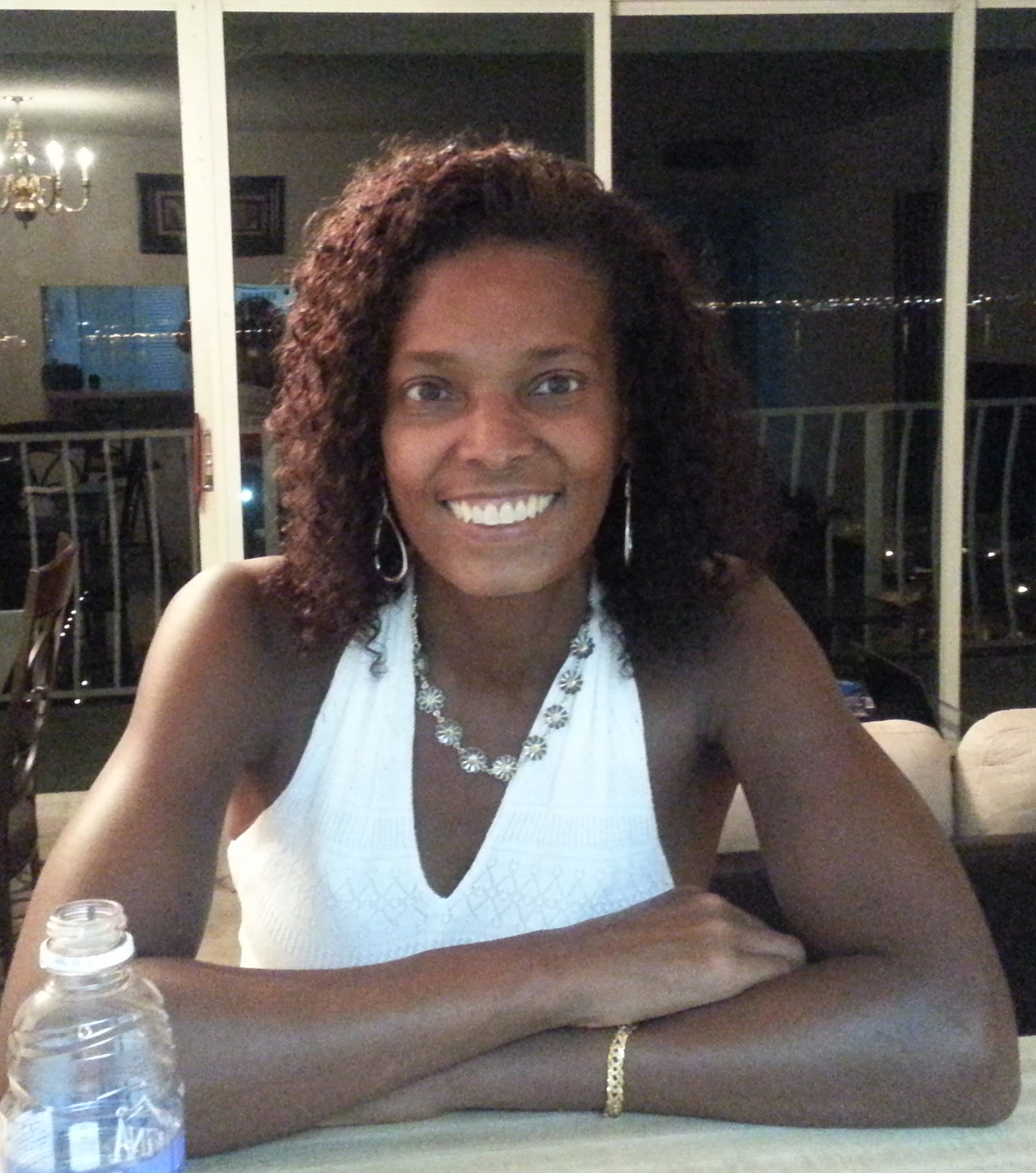 Linda Carty-Dumitrescu - Webmaster/Secretary
Linda has been a commitment giant since joining the club in 2010. Linda's innate ability to "get it done" has helped the club continue its forward motion over the past six years. Linda has served as Recording Secretary and Secretary of Communications while providing optimum support to the management and upkeep of the club website. Linda has agreed to officially serve as Webmaster and continue her role as Secretary.

When she's not at the sand pit or waiting around for the 60 or 100 meter dash, Linda can often be found behind a camera recording and cheering on her teammates. Linda has a long standing history in track and field, with an accomplished background as a triple jumper. Linda's favorite phrase is "I don't do 400's in public".
Dr. Marcus Shute - Director, Corporate Partnerships and Community Enrichment
Dr. Shute is a long-standing member of the club and has served as a member of the club's leadership team for a number of years. He is the team lead for developing and fostering corporate and strategic partnerships to support club programs and initiatives. Marcus is also responsible for the development and implementation of scholarship and community enrichment initiatives for the club. He has an extensive background working with corporations, non-profits, foundations and government agencies to raise funds for various entities and programs.
Marcus has an extraordinary list of personal track and field success, along with his participation in capturing a number of National and World records and titles as a member of Southwest Sprinters TC. In 2013, Marcus captured the
400 meter world title
at the
WMA Masters World Outdoor Track Championships
in Brazil.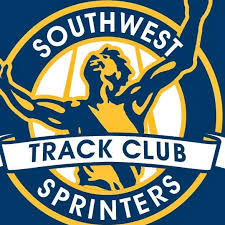 Jamie Mulazim - Treasurer
Jamie's dedication to SWS is unparalleled. She is credited for the formation of SWS' women team. From day one, Jamie has been vocal and committed to the establishment of a women's team with the capacity to rival the success of SWS' men. Her quiet tenacity and longtime dedication to SWS is a major reason for all of its success.

Jamie serves as team treasurer and budget manager. In her role, she generates reports and reconciles account statements. Jamie is an accomplished 100m and 200m sprinter.
Nedenia West – Director, Strategic Planning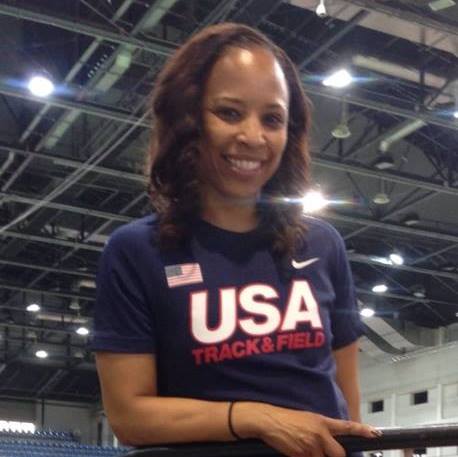 Nedenia has been a dedicated member of SWS for a number of years. Her role as the team Strategist is a new position for the leadership team. Her keen intellect was added to assist in forward planning with emphasis on setting long term goals and tracking performance as SWS expands its footprint.
Nedenia is an accomplished 100m and 200m runner. Her participation on team relays led to numerous medal winning performances. In recent years Nedenia has successfully navigated her way into running the 400 meters; helping her to fit right into the Southwest Sprinters ranks of 400 meter runners.
Clinton Aruelien - Media Relations Coordinator
Clinton has been a dedicated member of SWS since 2012. Over the past few season Clinton has offered his unique ability to capture Southwest Sprinters TC in film as the club strives to imprint its legacy on the sport of Track and Fiel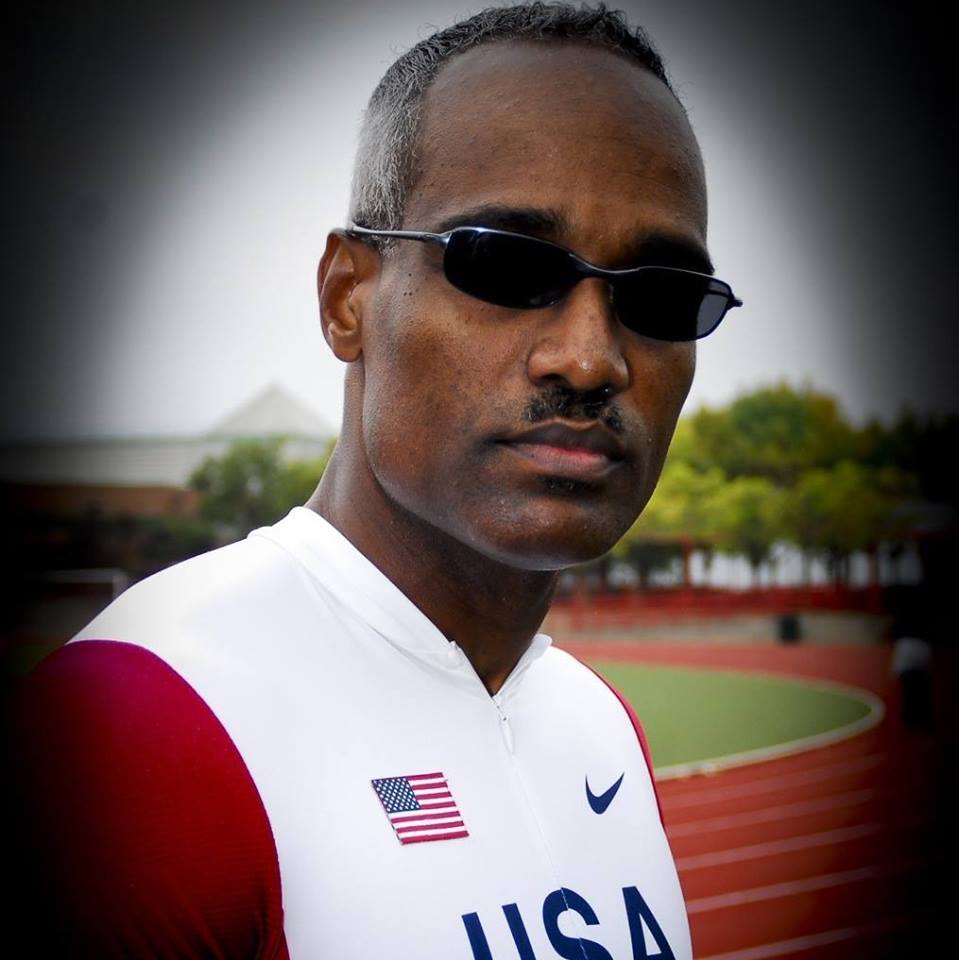 d. When Clinton is not competing, you can often find him behind a camera. Clinton's has combined his love for Track and Field with is passion for cinematography into some the most creative Track and Field videos and photo collages. Owner and founder of Sureline Media, Clinton has agreed to utilize his resources as he serves as the team's Media Relations Coordinator.
Clinton entered the Track and Field world as a Master's athlete, after spending many years as a cyclist. Clinton's
100m and 200m
performance at the
2016 Masters World's Championships
solidified his personal mark on the World's Master circuit. Clinton has participated in a number of club winning and record setting relays.
Rachel Guest – Membership Service Coordinator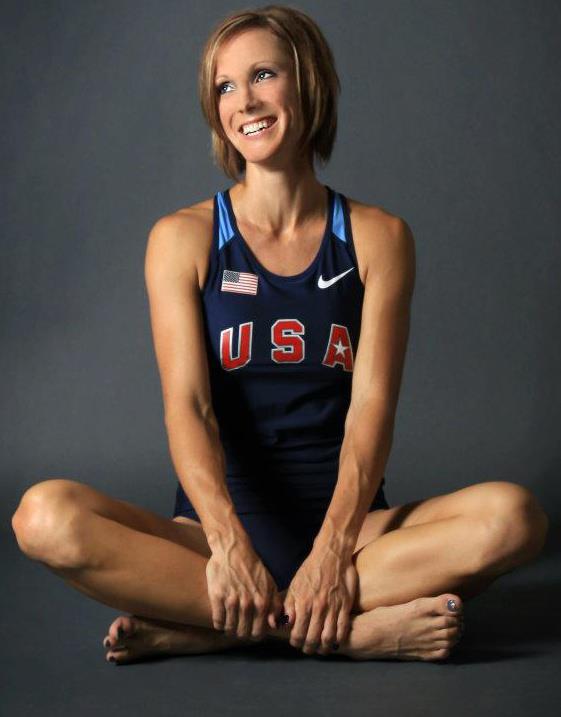 Rachel has been a dedicated member of SWS since 2013. An all-around Track and Field athlete, Rachel is equally busy in her professional life. After spending a number of years planning and preparing events for 1000+ employees, Rachel decided to take the show on the road and started her own home based business. Rachel has agreed to offer her expertise in planning, stakeholder relations, tracking and retention to enhance SWS membership services.
Rachel's unique ability and dominance in the both the Pentathlon and Heptathlon has redefined the club's motto "400 up and 400 down." Apart from the time she spent setting American records in both the Pent and Hep, Rachel has been part of numerous SWS winning 4x100 and 4x400 relay teams. Most recently, Rachel captured back to back gold medals as World Champion in the 80m hurdles.