2017 USA Masters National Indoor Championship - Albuquerque, NM
M35 4x200 sets New World Record
Women's 4x200 and 4x400 sets new American Record

"SWS finishes 2nd out of 75 in the final steam standings.

Click HEREfor the highlights.
2016 USA Masters Indoor Nationals
M50 4x400 looking to better World Record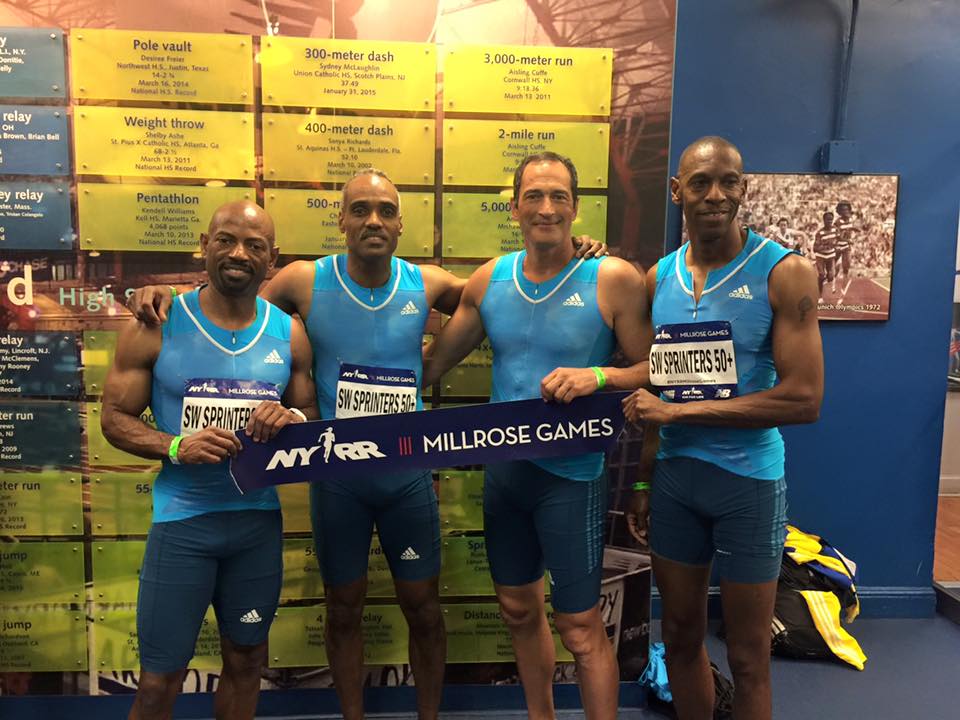 at 2016 upcoming USA Masters Indoor Nationals in New Mexico. Strong field of 400m runners entered includes world champions Antwon Dussett, Ed Winslow, Robert Thomas, George Joachim, James Lawson, Marcus Shute Sr, and Francois Boda.

SWS Women expected to perform well also with a strong field of returning speedsters including LaTisha Moulds, Isabelle Dierauer, Deaneth Edwards, Nedenia West, Latrica Dendy, Danielle Readinger, Shemayne Williams, Rachel Guest, and newest outstanding hurdler Meka Rembert .

See article by Ken Stone on masterstrack.com.
2016 NYC Millrose Games - NYC, NY
M50 4x400 New World Record
Debut of Women's 4x200 and 4x400 relays

"SWS ladies win their first Millrose Games relay. Outstanding as well was the world record setting 4 x 400m relay performance of the M50 fellas. Certainly, the debut of Adam Alderton and Antoine Dussett at Millrose in the M40 4 x 400m relay was icing on the cake." David Jones - SWS Team President
Highlights, videos and photos
2016 Millrose Games In The News
M50 4x400 gets the attention of meet announcers and editor of Masterstrack.com Ken Stone. See full article: masterstrack.com.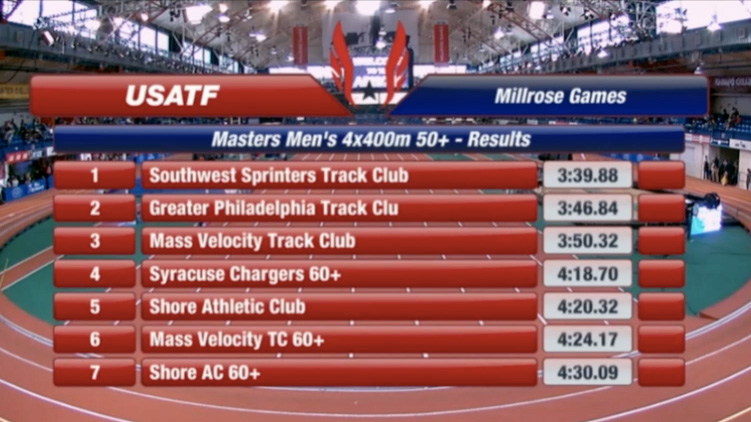 Big congratulations to SWS Team member Latrica Dendy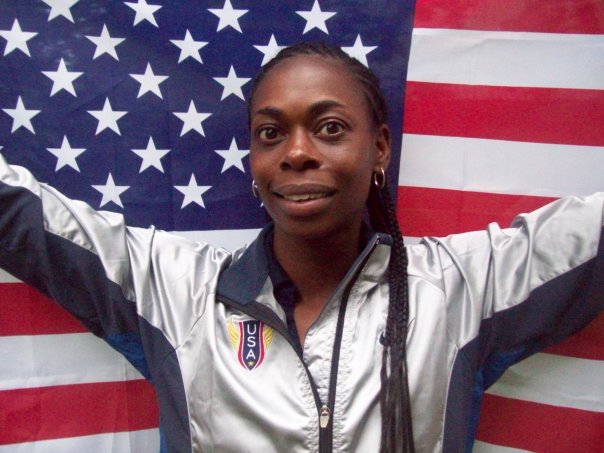 - Member of the 2016 class to be inducted into the American Sports Hall of Fame, Inc for Outstanding Track & Field and community service! She will be honored at a banquet in April, 2016.
2015 SWS goes live on Facebook!
Like us on our FACEBOOK PAGE .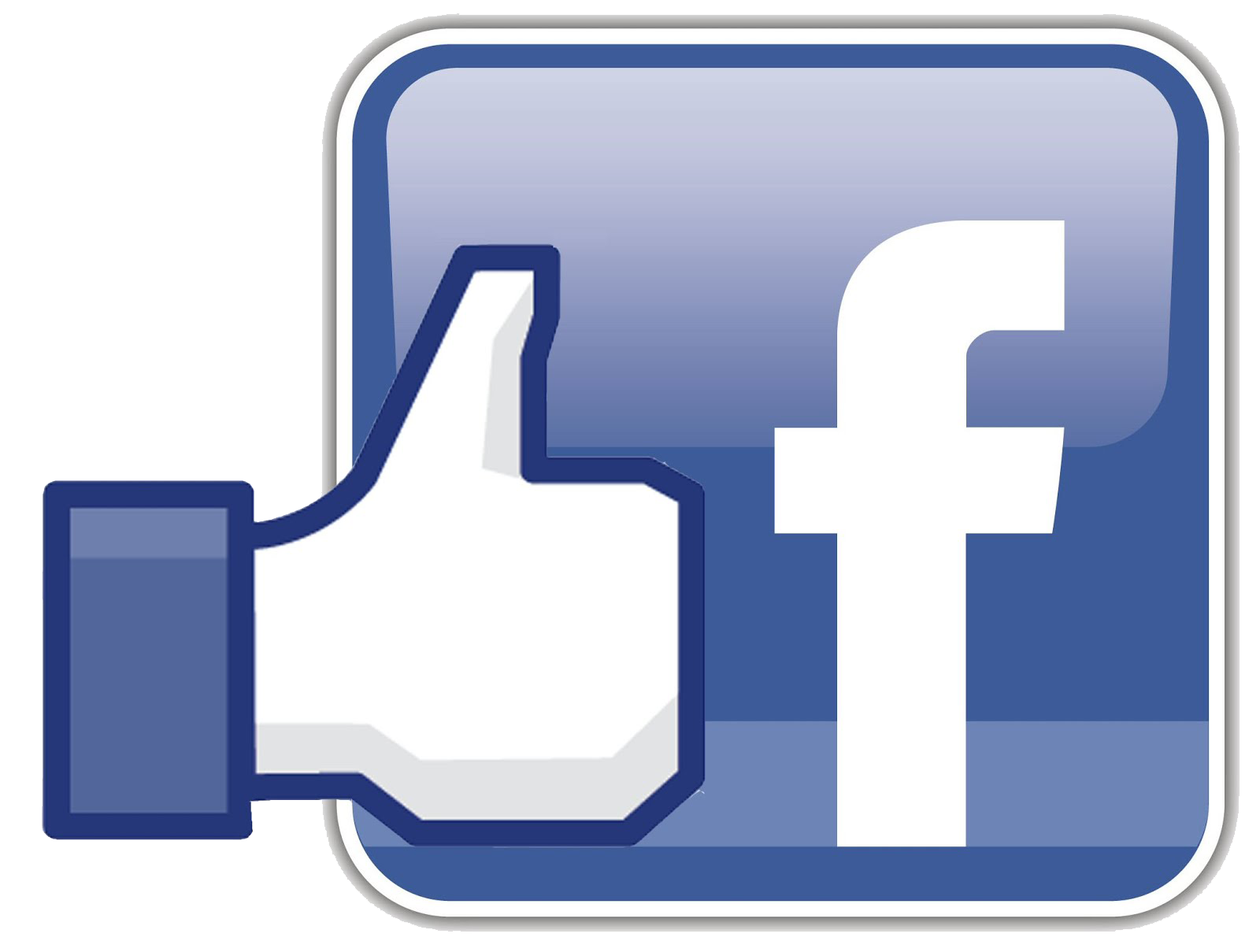 2015 Penn Relays - Philadelphia, PA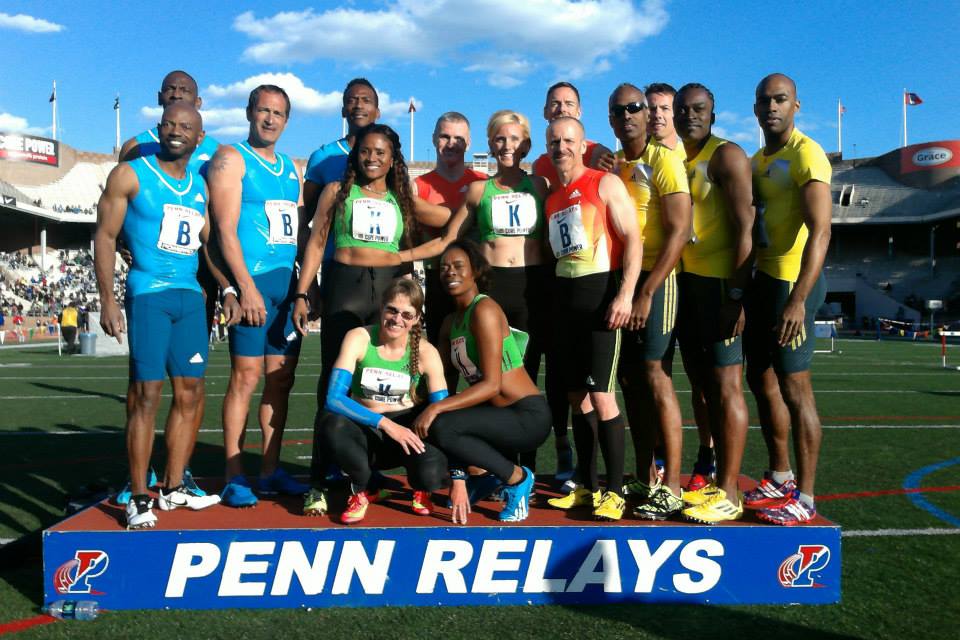 W40 4x400 takes the silver in 4:27.29! . Rachel Guest, Shemayne Williams, Deneath Edwards, Latricia Dendy. W40 4x100 team consisting of Isabella Dierauer, Rachel Guest, Deneath Edwards, Latrica Dendy finishes 4th in 54.18.

SWS M40 takes 1st and 2nd in the 4x100!

Team A
(Reggie Pendland, Gabriel Fuzat, Scott Wichman, Nate Sickerson) - 45.40 .

Team B

George Joachim, Clinton Aruelien, Andre Millar, Lyndell Pittman 45.59 . M50 4x100 defends title with 47.46 (David Jones, Marcus Shute, Paul Brown, Tony Echeandia.) Individual 100m finalists include M40 Nate Sickerson - bronze, Andre Millar, Gabriel Fuzat and M45 Reggie Pendland - gold
Full Results
2014 USA Masters Outdoor Championship - Winston-Salem, NC
M35 4x400 New World Record - 3:19.45! SWS finishes 10th out of 108 teams at USA Masters Nationals. Antwon Dussett and LaTrica Dendy named Athlete of the Year!
See Highlights
2014 Penn Relays - Philadelphia, PA
Sws M40 4x100 defends title against former Olympic athletes in epic battle, winning over Jamaica Masters team in a time of 43.90. Members included Reggie Pendland, Kevin Dilworth, David Jones, Nate Sickerson.

Team B

with Andre Millar, Lyndell Pittman, John Cormier and Khalid Mulazim takes the bronze. M50 4x400 wins gold against a strong field of 18 relay finalists. Team included Paul Brown (59.68), Bill Shelton (57.82), Marcus Shute (54.97) and James Lawson (53.76). SWS M40 4x400 takes 1 and 2 in 3:25.75 and 3:31.19 respectively. Members included

Team A

( Ed Winslow (51.93), Leon Bullard (50.23), John Cormier (52.66) and Khalid Mulazim (50.94) .

Team B

consisted of Andre Millar (54.26), Nate Sickerson (52.77), Blair DeSio (51.27)and Lyndell Pittman (52.91). SWS Ladies takes the silver in their 4x400 Penn Relays debut in 4:31.42.

See Full Results
2014 USA Masters Indoor Championship - Boston, MA
SWS vs SWS Relay Showdown
Video